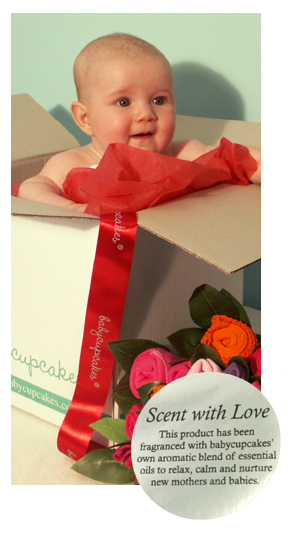 fragranced baby gifts
Now they look and smell like the real thing...

Our complete baby gift range is now available with our aromatherapy packaging, delicately scented with Babycupcakes' signature fragrance.

Babycupcakes has joined forces with a team of aromatherapy experts to develop a signature fragrance, designed to nuture, calm and relax postnatal women and newborn babies. (Please note that the baby clothing in the bouquet or nappy cake is not fragranced...simply elements of the packaging!)

Our fragranced newborn baby gifts will flood the senses, both visually and aromatically, making it a baby gift to truly be remembered...

You will be given the option to fragrance your gift as you check out. A silver seal will be placed on the gift item, indication that it has been "Scent with Love".